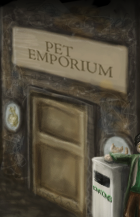 The Pet Emporium is a shop that can be found in Diagon Alley. 
Welcome to the Pet Emporium! We specialize in rare and unusual breeds of owls and many other species. Feel free to browse our large selection. We apologize for the mess. While we are doing the best we can to keep up with demand, we apologize if you find your desired animal out of stock.
Buying a pet is easy! Simply click "buy" next to the pet that you want. The choices are:

Just click "buy" next to the pet that you want to buy. You will be taken to this screen: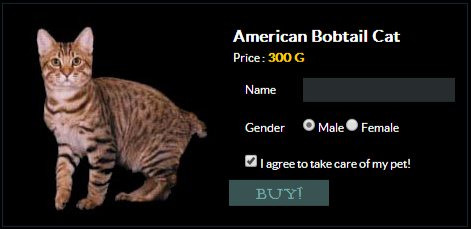 Choose a name, gender, and specify that you will take care of your pet. That's it! Congratulations on your new pet!
External Links
Edit
Ad blocker interference detected!
Wikia is a free-to-use site that makes money from advertising. We have a modified experience for viewers using ad blockers

Wikia is not accessible if you've made further modifications. Remove the custom ad blocker rule(s) and the page will load as expected.