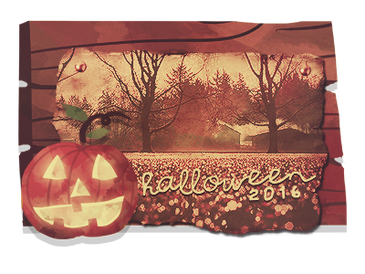 What's This?
What's this? What's this? There's color everywhere.

Oh wait, wrong holiday... or is it? It's that time of year again folks, time to bust out your favorite costumes and collect as much candy as humanly possible. HEX's celebration of the Halloween season caps off this weekend with several Random Events. So go out there and collect your candy buckets by answering our riddles and open them to find out what's inside?

The spooky bean boxes and wizard cards will also be back this year, are you lucky? Please note that any buckets or bean boxes left unopened will be deleted at the conclusion of this event as well as the Kiss of Death prank item.

Don't forget about the Participation Raffle, there are many ways to earn tickets so check out the raffle thread here for more information.
Ad blocker interference detected!
Wikia is a free-to-use site that makes money from advertising. We have a modified experience for viewers using ad blockers

Wikia is not accessible if you've made further modifications. Remove the custom ad blocker rule(s) and the page will load as expected.