Arts & Graphics Forum Update :: November
Edit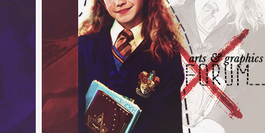 For centuries uniforms have stayed the same. Was there no one innovative enough to make a change? Join the Arts & Graphics forum this month and be that innovative person: write up a proposal for some awesome new designs or promote the new design using an Instagram post!
The winners will go home with galleons and House Points, and their entries will be published on the official HEX Tumblr page.


1st Place: 10,000 Galleons + 3,000 House Points
2nd Place: 5,000 Galleons + 2,000 House Points
3rd Place: 2,000 Galleons + 1,000 House Points



Writing Challenge || Graphics Challenge || Artwork of the Month || ISO Thread
Ad blocker interference detected!
Wikia is a free-to-use site that makes money from advertising. We have a modified experience for viewers using ad blockers

Wikia is not accessible if you've made further modifications. Remove the custom ad blocker rule(s) and the page will load as expected.